XM Cyber is the global leader in cyberattack path management. The XM Cyber platform enables companies to rapidly respond to cyber risks affecting their business-sensitive systems by continuously finding new exposures, including exploitable vulnerabilities and credentials, misconfigurations, and user activities.
XM Cyber constantly simulates and prioritizes the attack paths putting mission-critical systems at risk, providing context-sensitive remediation options. XM Cyber helps to eliminate 99% of the risk by allowing IT and Security Operations to focus on the 1% of the exposures before they get exploited to breach the organization's "crown jewels" – its critical assets.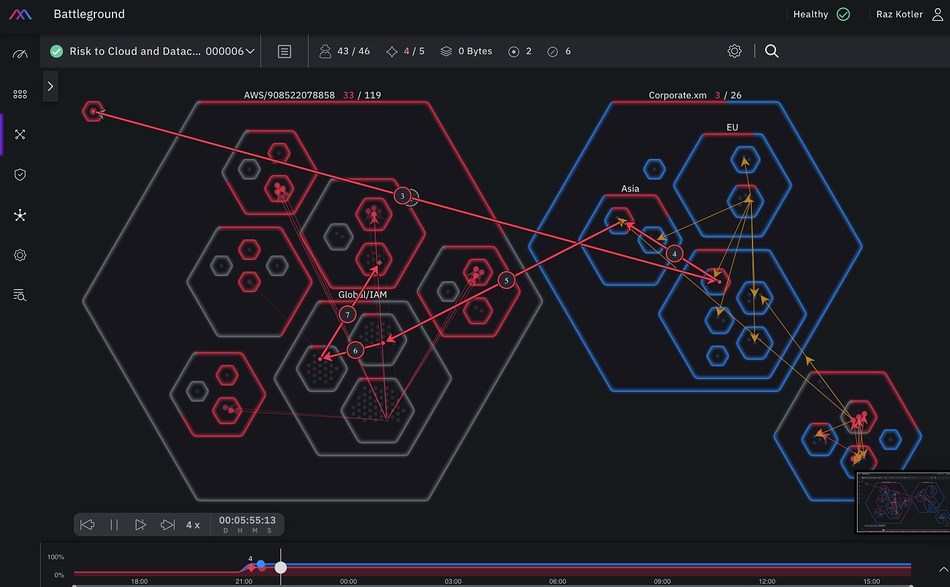 XM Cyber optimizes and protects your investment in security by assuring so additional attack paths can bypass or evade those controls. Your teams also gain risk-based additional context to help them recognize and prioritize security alerts, vulnerability scans and incident reports.
Here are three key benefits of adding attack-centric exposure prioritization to your security tech stack.
Identify and critical assets and systems so you know where you need to focus and reduce risk.

Visually see all the attack paths associated with a particular alert and drill down for specific details.

Quickly get remediation recommendations and links to associated patches, data and tools.
Your security and network teams can now focus on the most important issues to reduce risk to your most important, business-sensitive assets.
Enable Ginger
See how XM Cyber predicts and prevents attacks
Pricing Information:
Contact Us

to architect best & competitive solution meeting your personalized requirements.
Ready to get your hands on our Breach & Attack Simulation solutions?
Cannot connect to Ginger Check your internet connection
or reload the browserDisable in this text fieldRephraseRephrase current sentenceLog in to edit with Ginger×
Enable GingerCannot connect to Ginger Check your internet connection
or reload the browserDisable in this text fieldRephraseRephrase current sentenceEdit in Ginger×
Enable GingerCannot connect to Ginger Check your internet connection
or reload the browserDisable in this text fieldRephraseRephrase current sentenceEdit in Ginger×
Enable GingerCannot connect to Ginger Check your internet connection
or reload the browserDisable in this text fieldRephraseRephrase current sentenceEdit in Ginger×
Enable GingerCannot connect to Ginger Check your internet connection
or reload the browserDisable in this text fieldRephraseRephrase current sentenceEdit in Ginger×
Enable GingerCannot connect to Ginger Check your internet connection
or reload the browserDisable in this text fieldRephraseRephrase current sentenceEdit in Ginger×
Enable GingerCannot connect to Ginger Check your internet connection
or reload the browserDisable in this text fieldRephraseRephrase current sentenceEdit in Ginger×
Enable GingerCannot connect to Ginger Check your internet connection
or reload the browserDisable in this text fieldRephraseRephrase current sentenceEdit in Ginger×
Enable GingerCannot connect to Ginger Check your internet connection
or reload the browserDisable in this text fieldRephraseRephrase current sentenceEdit in Ginger×
Enable GingerCannot connect to Ginger Check your internet connection
or reload the browserDisable in this text fieldRephraseRephrase current sentenceEdit in Ginger×