The International Electrotechnical Commission (IEC) is the leading global organization that prepares and publishes International Standards for all electrical, electronic and related technologies. This IEC 62443 is part of a series of standards that addresses the issue of security for industrial automation and control systems (IACS). This standard describes product development life-cycle requirements related to cyber security for products intended for use in the industrial automation and control systems environment and provides guidance on how to meet the requirements described for each element.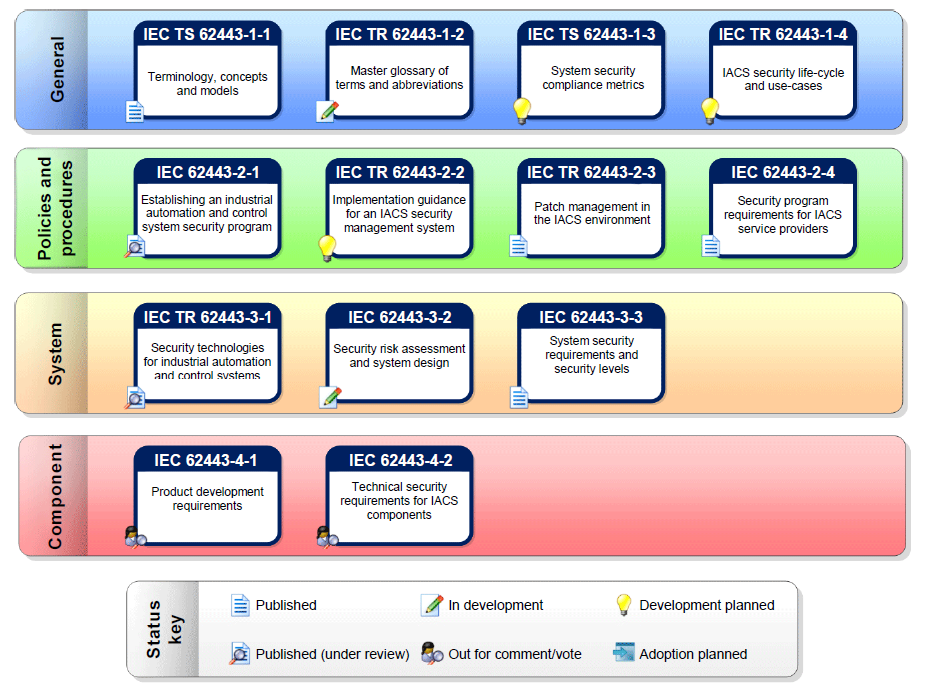 At AHAD we help organizations with our comprehensive portfolio of customized services is delivered by OT and industrial security experts working onsite or offsite, according to the demands of your operational environment. Our key services include the provision of risk assessments, based on either IEC 62443 or the NIST Cybersecurity Framework, that enables an organization to better understand its industrial cybersecurity maturity and standing.
Pricing Information:
Contact Us
to architect best & competitive solution meeting your personalized requirements.
Preparing Your Organization for IEC 62443 Compliance/Certification? Book a call with our Experts and begin your compliance journey with AHAD.
Want to learn more about our IEC62443 Consultancy, Advisory, Implementation Services?
Contact Us
Enable GingerCannot connect to Ginger Check your internet connection
or reload the browserDisable in this text fieldRephraseRephrase current sentence
Enable GingerCannot connect to Ginger Check your internet connection
or reload the browserDisable in this text fieldRephraseRephrase current sentenceEdit in Ginger×
Enable GingerCannot connect to Ginger Check your internet connection
or reload the browserDisable in this text fieldRephraseRephrase current sentenceEdit in Ginger×
Enable GingerCannot connect to Ginger Check your internet connection
or reload the browserDisable in this text fieldRephraseRephrase current sentenceEdit in Ginger×
Enable GingerCannot connect to Ginger Check your internet connection
or reload the browserDisable in this text fieldRephraseRephrase current sentenceEdit in Ginger×
Enable GingerCannot connect to Ginger Check your internet connection
or reload the browserDisable in this text fieldRephraseRephrase current sentenceEdit in Ginger×
Enable GingerCannot connect to Ginger Check your internet connection
or reload the browserDisable in this text fieldRephraseRephrase current sentenceEdit in Ginger×
Enable GingerCannot connect to Ginger Check your internet connection
or reload the browserDisable in this text fieldRephraseRephrase current sentenceEdit in Ginger×